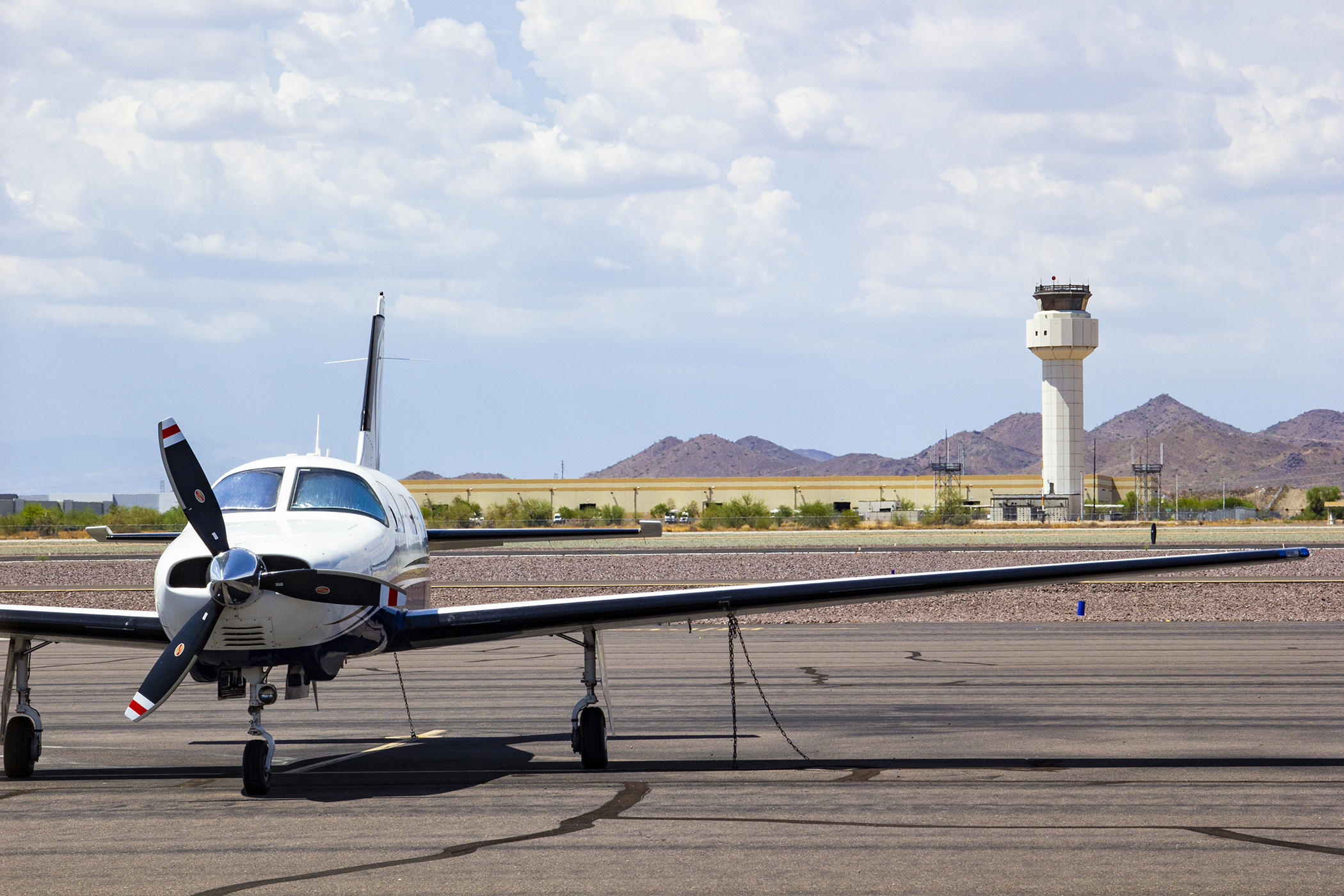 Airport Rules & Regulations
The following Rules and Regulations, and Policies and Procedures have been adopted by the Aviation Department and are in effect at DVT:
Environmental
Minimum Standards Information
Minimum Standards are baseline requirements that an operator must meet in order to conduct commercial aeronautical activity at an airport. With tenant and stakeholder input, the Aviation Department has developed Minimum Standards to address activity at the three City of Phoenix airports. The City Council has formally adopted amending Section 4-160 of the Phoenix City Code by adding new minimum standards fees for certain types of service operators on Oct. 8, 2008.
The amendments will implement new Minimum Standards fees developed by the Aviation Department for Specialized Aviation Service Operators (SASOs) and help the airport system be self-sustaining.
Fees established for the following service operators are:
Type of Operator Service
Minimum Standards Fee
Flight Training
$1 per student flight hour effective January 1, 2009; $2 per student flight hour effective January 1, 2010; Annual fee increases according to Consumer Price Index effective January 1, 2011.
Independent Aircraft Maintenance
Independent Avionics or Instrument Maintenance
Aircraft Sales
Sightseeing Flight
$500 Annual Fee
Aircraft Charter or Management
$100 per aircraft weighing 12,500 pounds or less; $250 per aircraft weighing more than 12,500 pounds.
Aircraft Maintenance
Avionics or Instrument Maintenance
Aircraft Rental
Aircraft Painting
Aircraft Storage
Aircraft Cleaning
2% of Gross Receipts
The Aviation Department will now start the implementation process and work with the business operators at the airports to issue permits in compliance with the rules and regulations. The Aviation Department will be contacting these businesses shortly to start the process.